24/7/18, 06:00 AM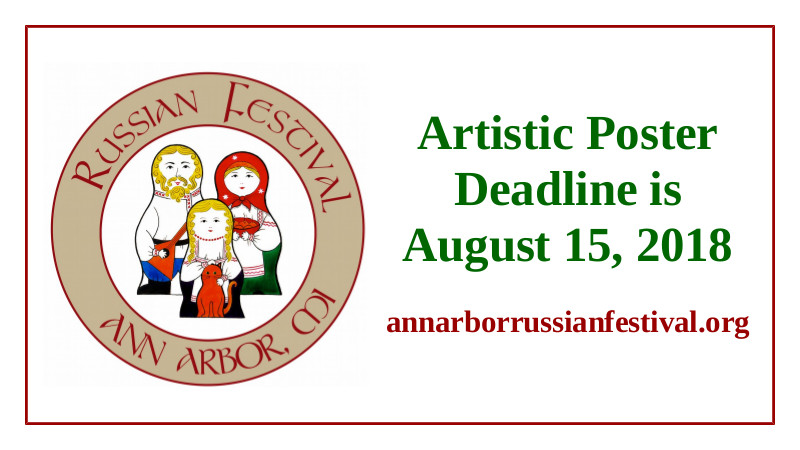 First Prize: $100
Deadline: August 15, 2018
Design an artistic souvenir poster using the following guidelines:
1. Size: 11 x 17 (tabloid)
2. Includes "6th Annual Ann Arbor Russian Festival – 2018"
3. Themes must include: Slavic Food, Orthodox Faith, Slavic Culture
That's it! We leave the rest up to your imagination and talent. Send your entry to:
St. Vladimir Orthodox Church
9900 Jackson Rd.
Dexter, MI 48130
OR a scan to:
info@stvladimiraami.org
DON'T MISS THE DEADLINE!