12/9/18, 08:00 AM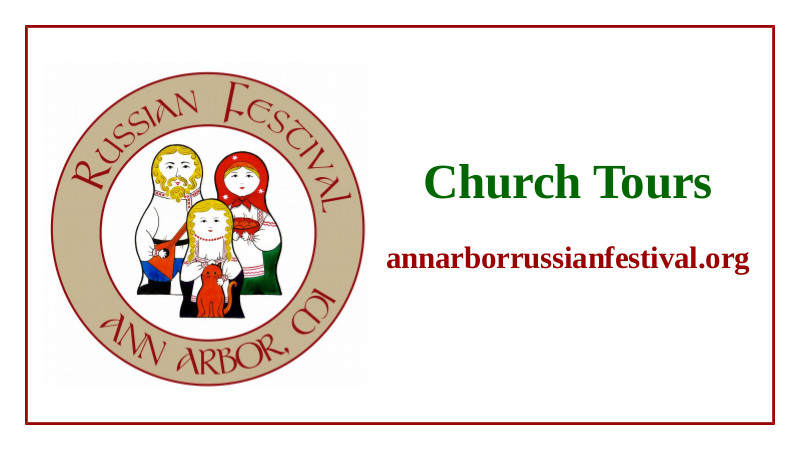 Please join us for our Church Tours at the Russian Festival! The Church is open throughout the festival, but we will have special tours beginning with a short performance by our St. Vladimir Festal Choir according to the following schdule:
SATURDAY, SEPTEMBER 15, 2018
2:00 p.m.
4:00 p.m.
7:00 p.m. (Including Vespers)
SUNDAY, SEPTEMBER 16, 2018
3:00 p.m.
6:00 p.m.
Vespers is at 7:00 p.m. on Saturday evening and Divine Liturgy is at 9:00 a.m. on Sunday morning. Konevets Quartet will sing at these Divine Services.
ALL ARE WELCOME
!